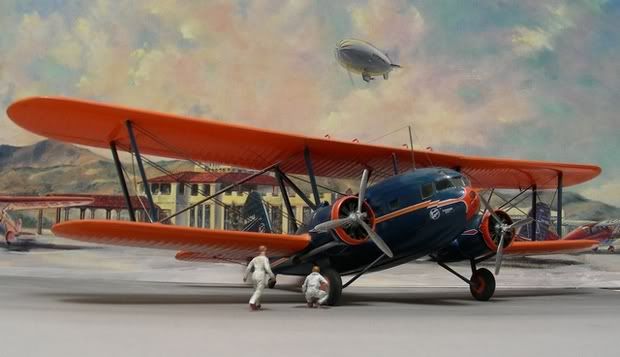 1/72 Curtiss T-32 Condor from the J&L vacuform kit
Warren J. Lund from San Jose, California, kindly sent me some pics of his models, a brief sample of his "Spirit of 72" museum collection of over 1000 civil and military aircraft models in 1/72 scale. Jim says that after he makes the Hugues Hercules (Spruce Goose), Curtiss NC-4, Keystone B-4, Curtiss B-2, Boeing Model 80, Fokker F.28 and Short S-23, he will have built every significant aircraft known from 1903 to today in 1/72 scale!

Jim is also member of the prolific Silicon Valley Scale Modelers club, where can be seen many of his very interesting models. They are generally easy to identify by their originality, displayed on scenes beside little figures. The backdrops at the Glendale Grand Central Terminal and Burbank Airport are from artist Michael Boss.

Many thanks to Jim for his pics and permission to show them here, and to Ken Miller from SVSM, for his great help getting in touch with Jim!
The photo collection is now available in 7 theme galleries:
Jim showing his Dewoitine 338: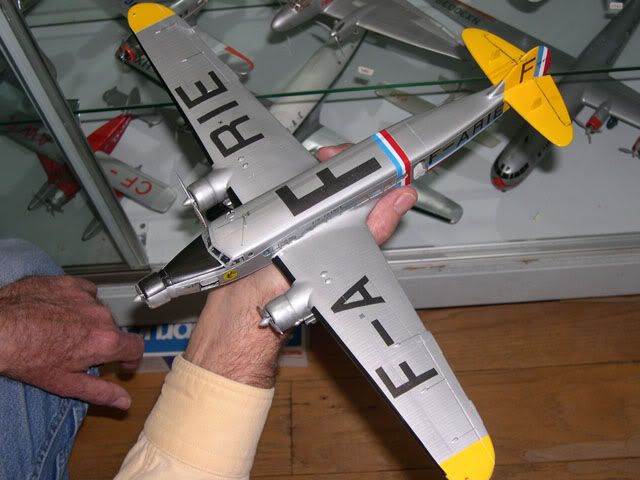 Jim and I at Moffet Field: