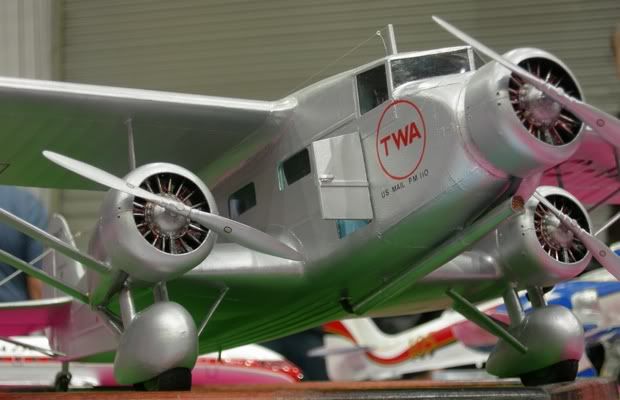 This trimotor airliner of early thirties was used by many airlines including the newly formed Transcontinental & Western (later to be styled Transworld). All aircraft were powered by 3 Lycoming engines but differed in detail (windshield, struts, undercarriage, etc...)
The 1/30 model was entirely scratchbuilt by Alan Clark from W.A. Wylam drawings over a two year period. Fuselage is 40 thou plastic sheet supported by 1 mm 3-ply. Wings and empennage are 40 thou plastic sheet over plastic spar and rib frameworks. Engine cylinders are individually cast in resin. Interior of the fuselage is fully detailed. All insigna is handmade.
seen at Scale Modelworld 2009.